Holiday Table Runner With Wired Burlap Ribbon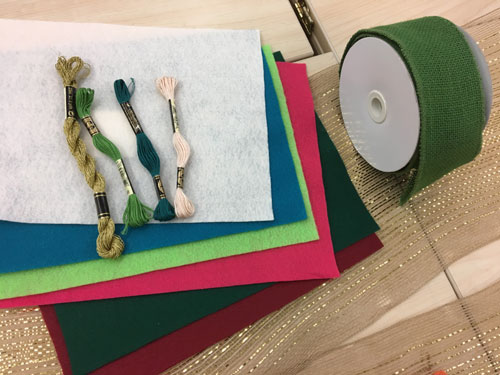 To celebrate the Holiday season, here are instructions for making a table runner that uses some of the wired burlap ribbon that we sell in the gift wrap and decoration aisle at Schnarr's Hardware in Ladue.
Tools and Materials
*indicates items available at Schnarr's
Wired burlap ribbon*
Several different colors of felt
Ball-point pen*
Several different colors of embroidery floss
Embroidery sewing needle
Fabric Scissors
Masking tape*
Pins
Sequins
Seed beads
Sewing needle small enough to go through seed beads while threaded
Sewing thread
Scrap chipboard
Fabric
Washable fabric marker (optional)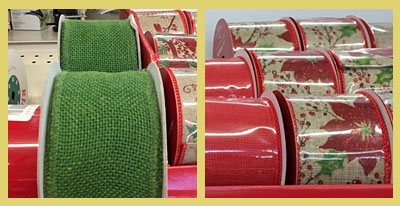 Cut a piece of wide burlap ribbon the length that you want for your table runner, plus about 4 extra inches for hemming. Before cutting, tape a piece of masking tape just inside where you plan to cut. The tape will help keep the ends of the ribbon from unraveling while you work.
Pin down the hems on the ends but don't sew yet.
Fold wired burlap ribbon lengthwise and pin along the long sides of the wide ribbon.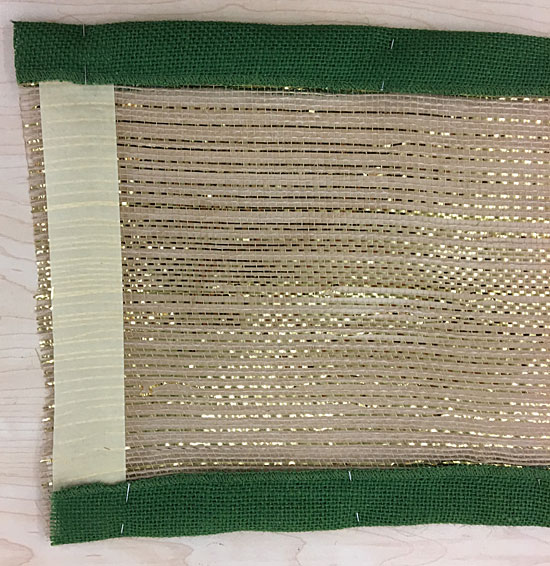 Use a large needle and full thickness of one of your colors of embroidery thread to sew the ribbon in place with a running stitch just inside the wired edge.
Draw simple ornament designs or other holiday designs of your choice onto scrap chipboard. Cookie cutters are a great source for simple holiday shapes. Depending on how long your table runner is, you could possibly need a lot of felt shapes, so that's why I suggest preparing chipboard shape templates to trace around. It's quicker and easier than tracing around a cookie cutter. If you have stencils with designs you like, you could also use those or cut your own custom stencils.
Using the ball-point pen, trace shapes onto the back of your felt pieces. Cut out shapes.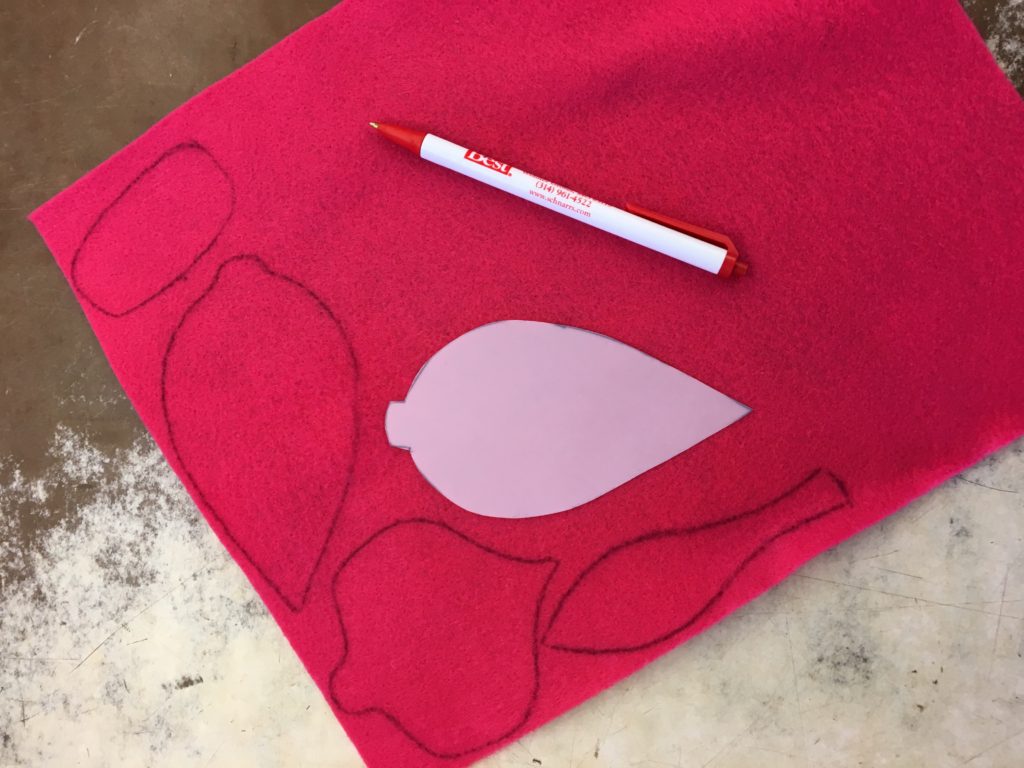 Place felt shapes on your runner in an arrangement that you like. Pin in place.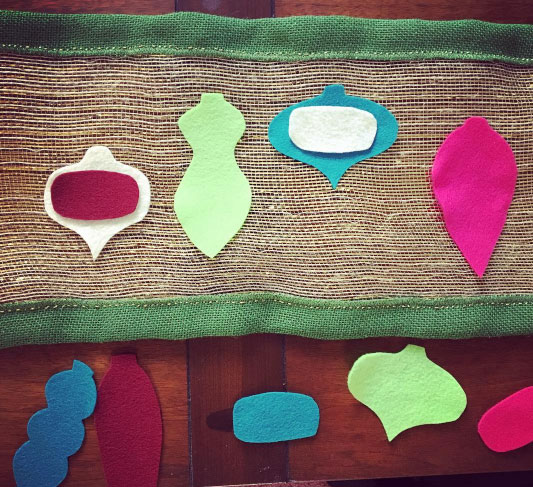 Sew a running stitch along the edges of the felt shapes, attaching them to the wide burlap ribbon.
Stitch details to your shapes using a running stitch or other embroidery techniques of your choice with the various embroidery thread colors. If it helps to figure out where to sew details, you can draw the lines on the felt with a washable fabric marker. After you're done sewing on the details, dab any washable marker marks that show with a damp cloth to get rid of them.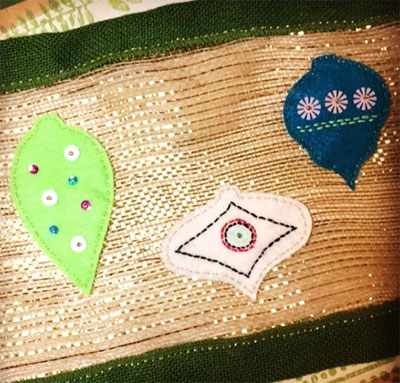 Accent the shapes with a few sequins. Hold the sequins on by bringing a thread from the back through a bead, around the side of the bead then back down through the sequin. Go back through each bead at least twice for durability. Sew a few beads by themselves among the sequins if you want to.
Pin and fold strips of fabric in a complementary color to the ends to cover up the raw edge of the ribbon. Sew in place with embroidery thread.
When the Holiday season is over, store your table runner rolled up so that the wire in the ribbon does not kink.
I have made a similar table runner using a fall leaf design. Here is a link to instructions on my blog:
Fall Table Runner with Wired Burlap Ribbon